Well, if you've read my blog before you might remember
the list...
It was scary. However, I missed out on the big summer sewing list review thingy from lovely
Sarah Fairy Face
(for some reason I keep spelling her name wrong! It's not like it might have been one of the first words I ever learned to spell or anything...I think its the Fairy thing, I keep wanting to call her Sairy! sorry) A-N-Y-W-A-Y. You can probably guess whats coming here...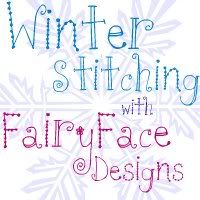 With a little tweaking first, I'm adding my whopper to the group! Woohoo! Now, obviously I'm a tad concerned about failing abysmally, hence the tweaking, but after the awe inspiring summer finishes
from flash
and
ubermom
I am inspired to give it a go, and I wont be at all disappointed if I can match HALF their awesomeness...
Little Sarah's Whopping Winter Stitching List
part one - the commitments
1. MUST keep up to date with bee activities! This period should involve 5 or so bee months, cos I've still got Octobers Star blocks to do... and don't forget the Bee Blessed blocks!
1a Do my own blocks from August, and after Christmas start putting my Bee Quilt together!
2. Make another Reversible Bucket Bag (deadline 30th October)
3. Make Table Runner OR 6 place mats (deadline 30th October)

4. Make the 3 Mini Quilts I've been asked to. (deadline sometime early November)
5. Brit Quilt Swap PILLOW FIGHT! pillow cover and wee extra (deadline 20th November)
6. Modern Christmas Table Runner Swap table runner and ornaments (deadline 20th November)
7. Christmas making! Boxy pouches, cushion covers, needle cases, pin cushions...


8. Make a quilt for bestie in Germany and her wee bump
part two - I've started so I'll finish
10. Must do a pattern for hand quilting the Not-so-hidden-stars quilt to finish it.
12. Must get on with my 5" charms quilt top
part three - where I wimp out and say that one of the following will do for me ;-)
Dresden needs unpicking and re sewn to fix crappy seam allowance
Decide on a palette for Dead Simple QAL
City Quilt that I started cutting a month ago, finish cutting it at the very least!
Complete cutting instructions for City Weekend I & II
Make City Weekend I taking photos for tutorial
Make City Weekend II taking photos for tutorial
Complete pattern and instructions for Soul Tracks Quilt, then make, photograph and do tutorial.
Attempt a free form "stack and slash" quilt top.
I think that's possibly enough for the next few months, wouldn't you say? I'm a little worried about 2, 3 and 4 as its now the 21st...